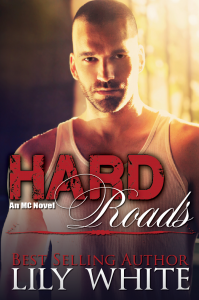 This life isn't one that I chose for myself.
Years spent as a daughter in the Dominion MC left me washed up and struggling to breathe. Life was never flowers and sunshine. It was gravel and dust, the trails of dirt left behind when the brothers tore out, floating up from the ground to hover in front of an angry, red sun.
I could never have imagined that a life sitting at rock bottom could get any worse, but it did.
Life is funny like that.
Just when you think things can't get any more bleak, a shade is drawn leaving you staggering and blind – lost in a world of heartache and sorrow.
I met J.D. Brooks on the road and he swept me off my feet. Literally. But not in the way you might think.
He was both an angel and a demon.
He was the most vicious storm that ever darkened my life.
He was also my salvation.
Stripped from the hands that always held me back, I was released into a nightmare that would threaten everything I thought I knew about the crap hand I'd been dealt.
I thought I could never hate a man more than the one who stole me from the life I'd known.
And in our time together, he would teach me one important lesson:
That in the end, it doesn't matter how our paths intersect, because when it comes down to the basic truth of our lives...
...we're all stuck traveling down hard roads.
GoodReads:
https://www.goodreads.com/book/show/22583379-hard-roads?ac=1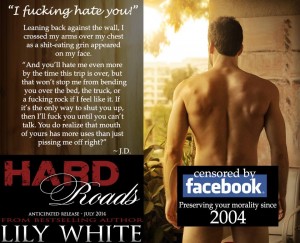 About the Author:
Lily White is a dark writer who likes to dabble on the taboo side of eroticism. Most of the time she can be found wandering around aimlessly while her mind is stuck in some twisted power play between two characters in her head. You may recognize her in public by the confused expression, random mumbling, and occasional giggle while thinking up a scene. Lily's favorite things in life are reading, thinking about reading, buying books for reading….and writing. Her other secret pleasure is meeting with her plot editor in public to discuss her books and watching the shocked expressions of the people around her that don't realize she's talking about a book. When Lily is not reading, writing, wandering or freaking out innocent bystanders, she's sleeping.
Where to find Lily White:
Facebook
~
GoodReads
~
Amazon
~
Twitter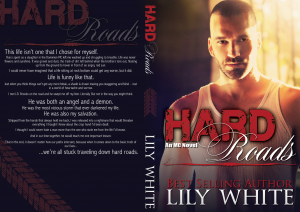 Catching Kate Release Day - 7/7/14
After almost four years, Michael Matthews has come face to face with the love of his life. To say it didn't go quite as he envisioned is an understatement. Never in a million years would he have imagined that his best friend, Daniel, is the new man in Kate's life.
Once their explosive evening concludes and everyone goes their separate ways, Mike takes the time to calm down and plan his next move. If there's one thing that calms him it's Kate, even if it's just memories of her. Mike has four hours before he sees her again and gets to plead his case. Instead of sleeping, he spends his evening remembering every detail of their relationship from the beginning.
Experience Mike and Kate's love story from the start, all from Mike's point of view. Find out why he left Kate in pieces and learn just how far he'll go to make her fall in love with him all over again.
I'm a wife, a mom and a dog lover. I'm also a taxi, problem fixer, extreme multi-tasker and my kids' biggest fan in anything that they do. I love to write, so when my career suddenly derailed I turned back to my love of writing. I married my high school sweetheart... how cool is that? Margaritas and sarcasm make me happy. Chocolate makes that happiness grow exponentially. People who make me laugh are my favorite kind of people. I believe Karma is a bitch who slaps back hard and that mean people suck. I'm California born and raised, I love the beach but hate the sand. The Acceptance Series is my first series of books with more to come soon.