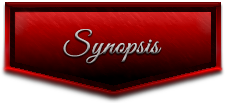 Annabelle Montclare, a spritely singer/actress, is navigating the Hollywood scene with aplomb, never taking herself too seriously, when she collapses on stage. Warren Fitzgerald, a world-renowned gynecological surgeon, saves her life, and in return Annabelle goads him with her good-natured impertinence, flirting shamelessly while recovering.
Dr. Fitzgerald isn't interested in a meaningless fling with a pop star--not to mention it's unethical to date a patient. But when the two cross paths ten months later at a Beverly Hills charity gala, they're unable to take their eyes off each other as they exchange verbal jabs about his bigheadedness and her provocativeness.
Warren, who's cheated on girlfriends in the past, is ready to hit the brakes and fulfill his lifelong desire to become a dad. Annabelle, who's ten years his junior, is focused on carving out a creative path all her own. What happens when a sparkling presence, a girl born to entertain, becomes entangled with a grounded, strong-willed man who might rein in her exuberance or drive her head over heels?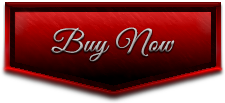 Amazon US I Amazon UK I B&N I iBooks I Kobo I Loose Id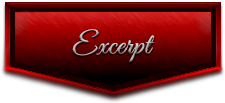 On her way out, Annabelle stopped in the front lobby to sign the program for a young lesbian couple in matching blazers and spotted Dr. Fitzgerald heading to the door. She called to him, "Good night." When she stepped outside, he was looking her way as he waited in line by the valet stand. He buttoned his earth-brown coat with his left hand and waved her over with his right. She meandered toward him, in no rush. "Hey, listen," he said, "there's a diner by the old port that opens early. At sunrise, the whole area including the boardwalk is preternaturally calm." It was only half past one. Pitch-black outside. "You want to go to breakfast?" she blurted out with a twang. "I'm off today. Are you busy…later this morning?" "Well, well, well, how about this for an about-face." He stood tall, waiting for an answer, both hands dug deep into his pants pockets. Spreading her arms, she ascended into a slow pirouette to prolong his wait, drawing attention from the crowd shuffling down the carpeted steps of the main entrance to the hotel. Landing her turn like a professional, she asked, "What time?" "Seven?" "Seven a.m.!" "Why not?" he asked. Did it occur to him that he'd seen her naked from the waist down…and been flashed by her bare breasts when he checked her breathing after surgery? Before exiting the hotel, she had stopped at the woman's lounge and checked herself out in the mirrors. Sans tight dress or push-up bra, she looked pretty with a soft touch of makeup and a slight sheen from her excitement about running into him. He reached for her parking ticket, his fingertips brushing against her palm, then pivoted toward the valet dressed in tails and requested that her car be brought first. His decisiveness was potent in a way that was such a turn-on. The luxurious cashmere-like fabric of his suit jacket was inches from her touch, tempting her. Nobody who dressed as he did was alone on Saturday nights. His self-possession, his lack of hesitation, was similar yet different from his authority back at the hospital—and similar yet different from his hauteur when he dismissed her from his office. "Uh, I'm going to have to ask you for a third time about your girlfriend," she said when he finished conversing with the valet. "I heard you were living with someone?" "Right. I don't believe you know Lorraine, do you?" "That's why I keep asking." Neither her courage nor her smile failed her. She would say what she wanted to say. Rocking from one foot to the other, she was nothing if not light on her feet. "Perhaps it's time you called Rochelle at the hospital…to catch up on things." It was true she hadn't texted Rochelle in a while. It was over ten months since she had been rushed to the hospital in pain and almost as long since Rochelle first filled her in on his relationship with the professor of women's studies. "Anyway, I'm off on a serious errand," he said. "I need to visit a former colleague who's struggling with some personal issues." "At one a.m.?" she exclaimed. "There's a halfway house near the diner I mentioned. The middle of the night is when there are no AA meetings, and he's having a bit of a crisis at the moment." His voice was steady, no hitches. "So what do you say? Will you meet me afterward for breakfast?" Few guys could pull off looking confident without overdoing the I'm-cool-and-unconcerned act, but she could tell it wouldn't be awkward if she said, "No, I'm too tired." "I guess I can make it…on only five hours sleep," she said. "I don't have much planned for today, except the most boring meeting at noon to go over hair and makeup, so you better be entertaining."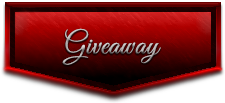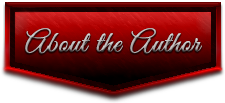 Elizabeth Famous grew up on a family farm in rural USA before dashing off to the big city and going Ivy League. Never satisfied with doing things the usual way, she married a man from the other side of the globe and won a doctoral fellowship in humanities. Raising her lively and opinionated children is the greatest challenge of her life.
Ms. Famous likes to write about flawed characters dealing with challenging situations not touched upon in traditional romance novels.