My Beautiful Poison, book one in the Wicked Poison series by USA Today bestselling author T.L. Smith is LIVE!!
MY BEAUTIFUL POISON BLURB
I forgave him for the lies he told.
And I forgave him for breaking my body with his touch.
But I couldn't forgive myself for staying.
Until I met you… my antidote.
I knew I couldn't keep forgiving him, when I could be safe in your arms.
With your touch, there were no tears.
With your kisses, I could finally breathe.
You might be the villain in everyone's story...
But not mine.
Goodreads ➜ https://bit.ly/2Gm9pRU
4 Heart Review by Lorena
I love the fact that T.L. Smith doesn't put too much into a book, as in making it overly long, especially when it's a series. I think this book had the right amount of pages and even though there is a lot of stuff missing, I'm sure we'll get it in the next four installments, of what exactly is going on and what happened with August in the past that will give us more insight on his life.
August and Rylee are certainly two peas in a pod. She's the rich girl and he's the bad boy from the wrong side of the tracks. Even though Rylee's destiny has already been decided by her one and only....mother, she refuses to believe that she will marry a man who has no respect for her and treats her bad. when Rylee finally makes the decision to leave him and move forward with her life, things start to happen and things are starting to get out of control.
August keeps pushing Rylee away because he knows nothing good will come out of them being together and he just wants to protect her and by doing so, he needs to stay away from her. Rylee refuses to accept that they don't fit together and will do whatever it takes to prove to him that they are meant for each other.
I am so intrigued by this story and can't wait to continue reading and having this story unravel all it's secrets.
Goodreads ➜https://bit.ly/2Uj0Ydr
ABOUT THE AUTHOR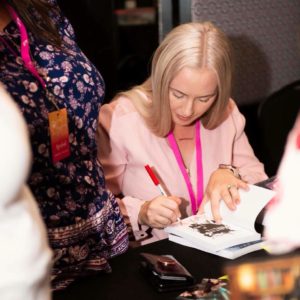 USA Today Best Selling Author T.L. Smith loves to write her characters with flaws so beautiful and dark you can't turn away. Her books have been translated into several languages. If you don't catch up with her in her home state of Queensland, Australia you can usually find her travelling the world, either sitting on a beach in Bali or exploring Alcatraz in San Francisco or walking the streets of New York.
AUTHOR LINKS
FB Page | Instagram | BookBub | Reader Group | Amazon | Newsletter sign up
Text Club: Text TLSmith to 312-728-8217 (US only for new releases of mine)