?? COVER REVEAL??
From Megan Lowe comes a new mature YA series. Sovereigns of Savannah follows the Tremont sisters as they prove Southern Belles have bite!
Royal Blue, Sovereigns of Savannah book one is a full-length, standalone, enemies-to-lovers story releasing September 27th. Pre-order today for half price!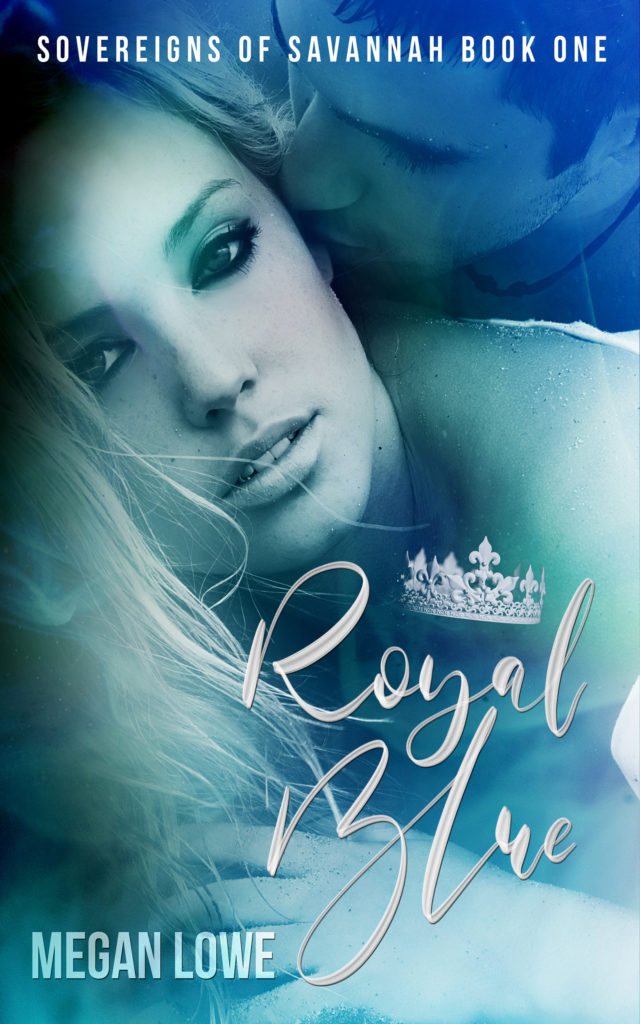 BLURB
Royal
Having the status of a king or queen or a member of their family.
Cerulean Tremont and her sisters rule Forest Park Academy. They bow to no one.
Harley St. James has never faced an opponent on or off the field he cannot defeat.
What happens when the stubborn meets the determined?
Add Royal Blue to your Goodreads TBR:: http//:www.goodreads.com/book/show/46201667-royal-blue
PREORDER LINKS:
All other retailers: books2read.com/royalblue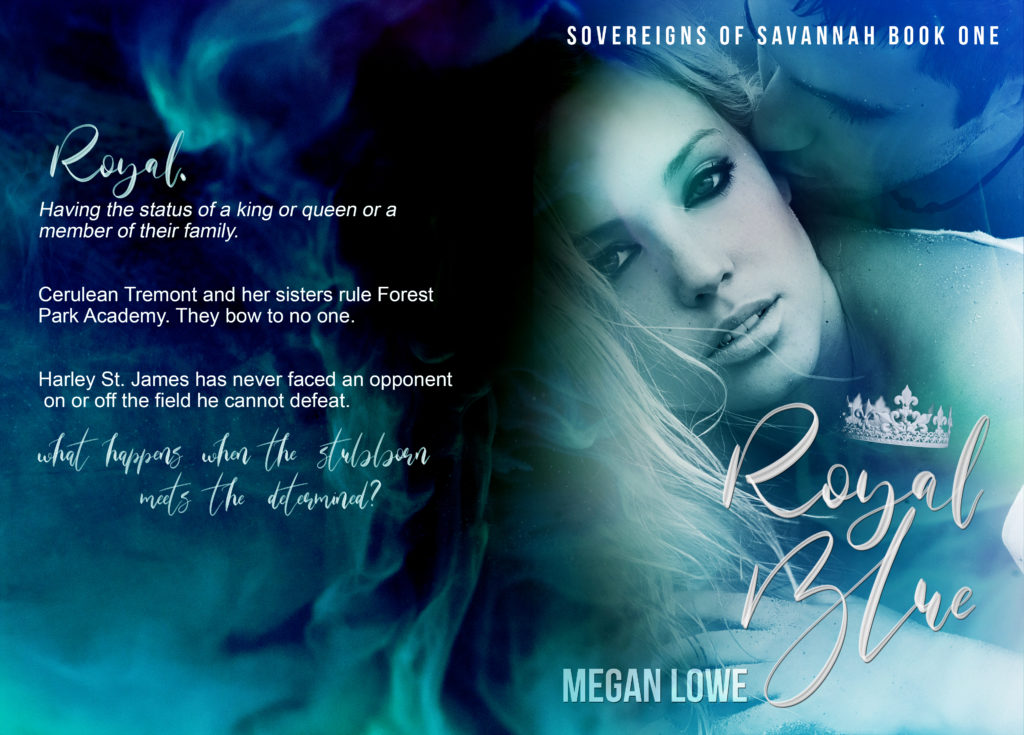 EXCERPT
The crowd around the locker room is almost as thick as that leaving the stadium, except this one is all female, all of them in varying stages of undress.
"This is pathetic," I mutter as we stand around. "You and you." I point to two girls I've never seen before and who can't be more than thirteen. They're dressed in bandeau tops and booty shorts, hair curled, and make-up on point. "How old are you?"
"Old enough," one of them says, her hand on her hip, smacking her gum.
"For what? A statutory rape charge? Put some clothes on, take that make-up off, go home and come back when you're sixteen." I know TK likes them young, the younger and dumber the better, but this is too low, even for him. Or maybe it's not, but I'll die before I let those girls lose their innocence to a sleaze like TK.
"Ugh," they say and look around for support, but get none.
"If I see you around here again, I'll call your parents and tell them y'all are pregnant," I threaten.
"You can't do that!" one them, the one not obnoxiously chewing her gum, says.
"Try me."
"Who the fuck do you think you are?" the gum chewer asks.
"Cerulean Tremont." They pale, even underneath all the layers of cosmetics they've got on. I nod. "That's right, now get out of here before I completely ruin your high school career before you even start it."
TEASER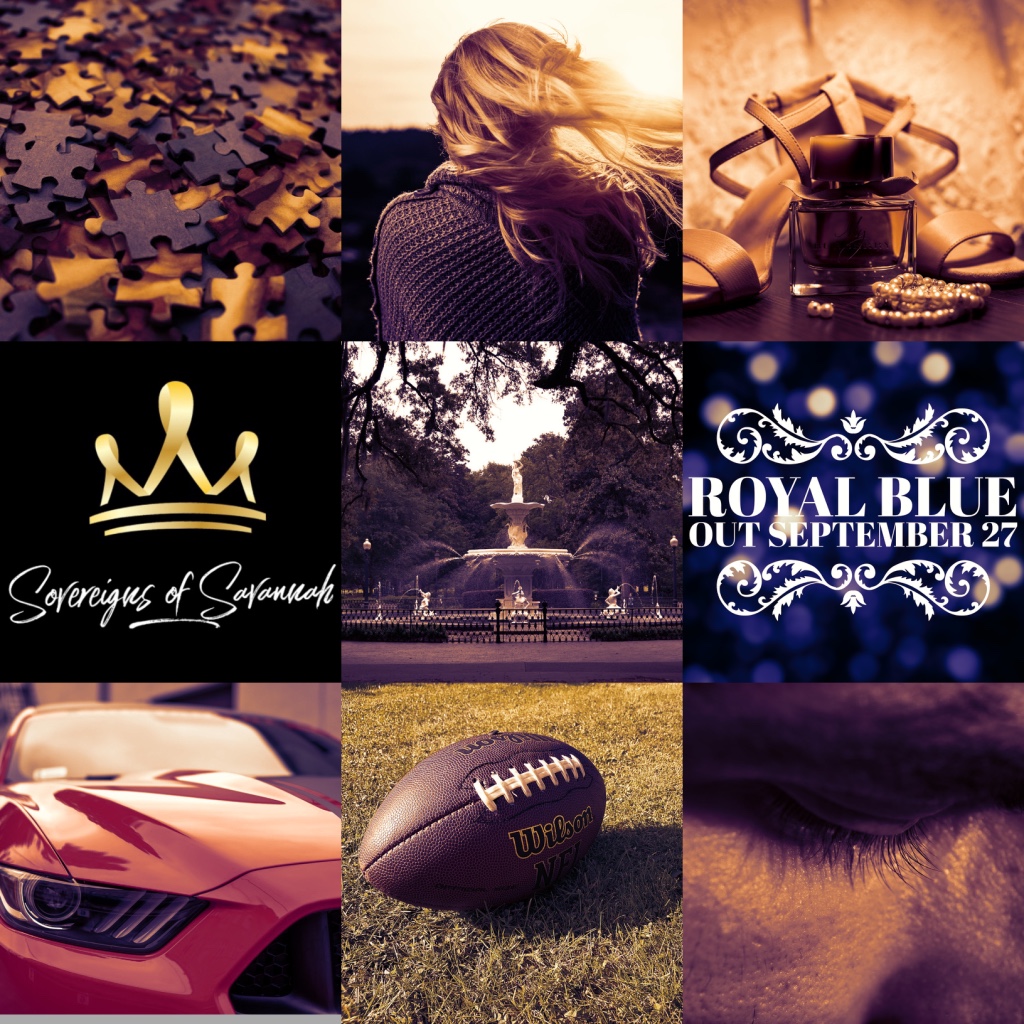 ABOUT THE AUTHOR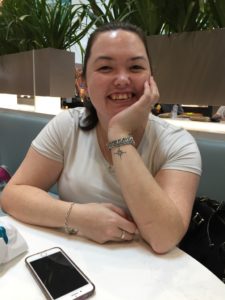 Megan Lowe is a lost journalism graduate who after many painful years searching for a job in that field, decided if she couldn't write news stories, she would start listening to the characters whispering stories to her and decided to write them down. She writes Mature YA/New Adult/Contemporary Romances with a difference. She is based on the Gold Coast but her heart belongs to New York City. When she's not writing she's either curled up with a good book, travelling or screaming at the TV willing her sporting teams to pull out the win.
AUTHOR LINKS
Email: meganloweauthor@outlook.com
Readers group:http://bit.ly/31Lv7nd
Newsletter:https://t.co/M31GCdcYtL