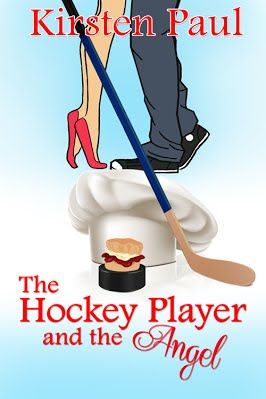 Book One of Calendar Men of King Court
Publisher: The Wild Rose Press
Date Published: July 22, 2019
Top chef Katrina Sherrer should have left hockey pro Marc Johansen out in the cold. That's where she's headed if she can't change his mind. The all-star defenceman is determined to buy the family-owned Acadia Restaurant and Inn and tear it down. But the gods of blizzards and power outages have other ideas—they want to have fun. They strand Marc at the inn and Katrina in his room. Cognac, fireplaces, cold showers, wrong medication, and scones need to work their magic to prove that Marc can be more than Katrina's arch-enemy and business is not all about money.
Katrina began to unbutton his shirt, but the feel of his warm skin and the sight of his chest made her fumble. He was the picture of a weightlifting, muscle crunching, cardio sweating-god only a professional athlete could be. The dusting of hair on his chest that crawled down his abs, into his pants and, presumably, all the way down yonder where the puck and hockey stick were strategically placed for the photo, gave him away as a mere mortal.

Marc drew closer. "Are you afraid of me?" His voice was a sensuous whisper.

"Don't make me laugh."

"Then why are you going so slow?" More of the silky tone. "Rip my shirt off just like the movies."

She focused on the job or risk losing herself in his allure. "I can't afford to buy you another."

"I've got plenty. Come on. Rip it off. I work out. I have a good chest. Me Tarzan. You Jane. Rip."

"This is not the jungle." She undid another button.

His eyes narrowed but glinted with slyness. "You are afraid of me."

Katrina yanked his shirt apart, the buttons flying everywhere. "Satisfied?"

The shirt was stuck over the ripples of his shoulder muscles. "You haven't finished."

Katrina dragged it off, ripped it in half, and threw both pieces in his face. "Ripped."

Laughing, he batted them away.

She put her hands on her hips. "Any requests for the pants?"

His eyes lit up. "With your teeth."

She charged out of the bathroom.

He pulled her back. "Just joking."

She undid his buckle and pulled his belt off.

Marc drew closer, his lips touching hers. "Unless you're up for it."
About the Author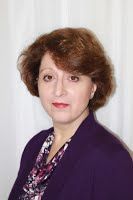 Under the pseudonym of Kirsten Paul, Franca Pelaccia has written two romantic comedies, The Hockey Player and the Angel and The Detective and the Burglar. She has also written a woman's adventure entitled Moses & Mac, the first book of the Vatican Archaeological Service series.
Writing as Francesca Pelaccia, Franca self-published The Witch's Salvation, a historical paranormal novel that won the Beck Valley Reviewers' Choice Award for 2013. An avid reader, Franca reviews novels for the Historical Novels Society.