Date Published:
1/27/2020
Publisher : Beachwalk Press
Can Liza find her place in a lawless world?
When Liza Trent decided to become a mail order bride out west, she never imagined her fiancé would die before she arrived. His death places her in debt, and the only way to pay off the money is by auctioning off her virginity against her will. When she's rescued by two handsome men, she mistakenly thinks they're assassins. Despite her reservations, she accepts their protection.
Only the two men, Apollo Beck and Blue Hawke, aren't assassins. They're Texas Rangers sent after a man who preys on women, and their dangerous hunt has just brought Liza into the line of fire.
Confused with the attraction she feels for two men, Liza has a difficult decision before her: commit to loving Apollo and Blue or commit to her burning desire to become a doctor…unless she's found and taken for revenge first.
Apollo and Blue raced along the train tracks, pushing their mounts hard. The train had about twenty minutes on them, which meant they were about five miles out of town. The thought of Liza in the hands of Reynolds left Apollo feeling ice cold inside.
The horses ate up the ground, and soon they saw the train chugging steadily on the track. Apollo urged his mount on until they were right behind the caboose. He reached out a hand and caught hold of the frame, giving a groan as he pulled with all his strength to bring his mount up even with the train.
He kicked his left foot free of the stirrup, let loose of the reins, and grabbed with his other hand just as his horse skidded away from him, leaving him dangling for a second over the hard, unyielding ground. His muscles screaming in protest, he hauled his legs up until his toe caught on a rung. He pushed with his thighs and jumped onto the caboose platform.
Panting, his heart pounding in a mixture of excitement and fright, he turned to help Blue. His cousin mimicked him, but instead of being left to look like a flag flying in the sky, Apollo reached out and grabbed Blue's shirt, yanking him forward. The other man landed half on him, safely onto the train.
For a moment, both men just stared in shock at each other, not quite believing that they'd just jumped onto a moving train. The after-effects of adrenaline pumping through their system left them slightly jittery, and a second later, pain lanced through Apollo's side.
He doubled over, panting slightly, hands on his knees.
"You okay?" Blue asked.
Apollo nodded and waved, slowly standing upward as he breathed through the heat stabbing through his wound. "I can't believe we just did that. You realize we just jumped off the horses that carried all our possessions?"
Blue tapped his right upper chest. "I have our map and our documents."
"I'm so glad you're smarter than I am."
"I'll remind you later that you said that."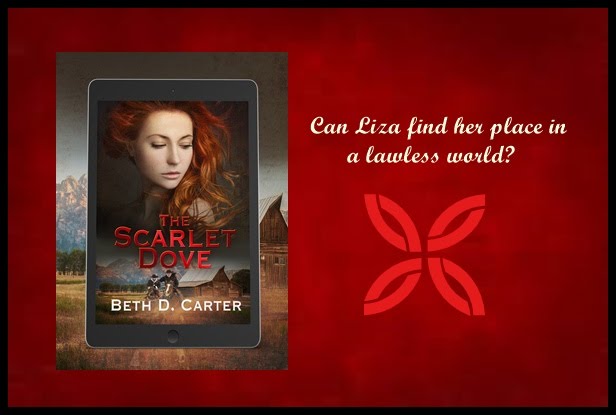 About the Author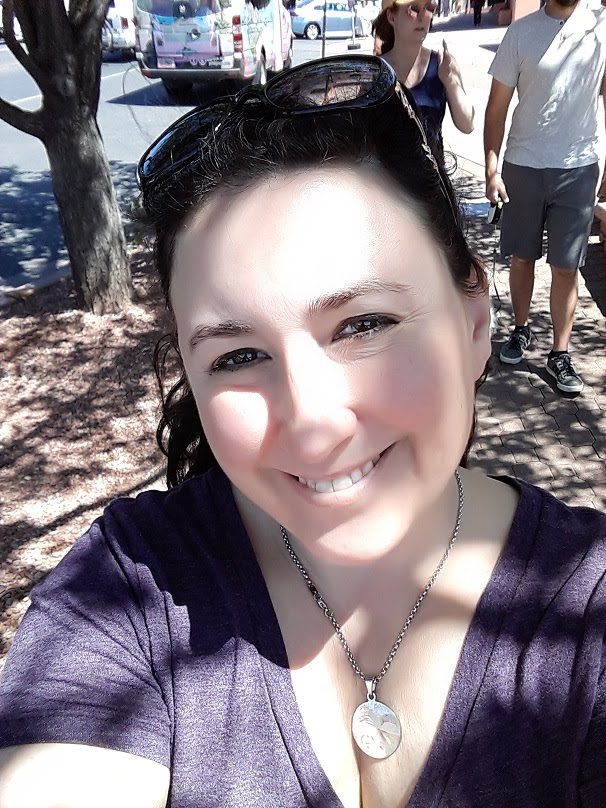 I began reading my mom's Harlequin Presents in the fifth grade, and from the first story I knew I wanted to write romance novels. I like writing about the very ordinary girl thrust into extraordinary circumstances, so my heroines will probably never be lawyers, doctors or corporate highrollers. I try to write characters who aren't cookie cutters and push myself to write complicated situations that I have no idea how to resolve, forcing me to think outside the box. I love writing characters who are real, complex and full of flaws, heroes and heroines who find redemption through love.