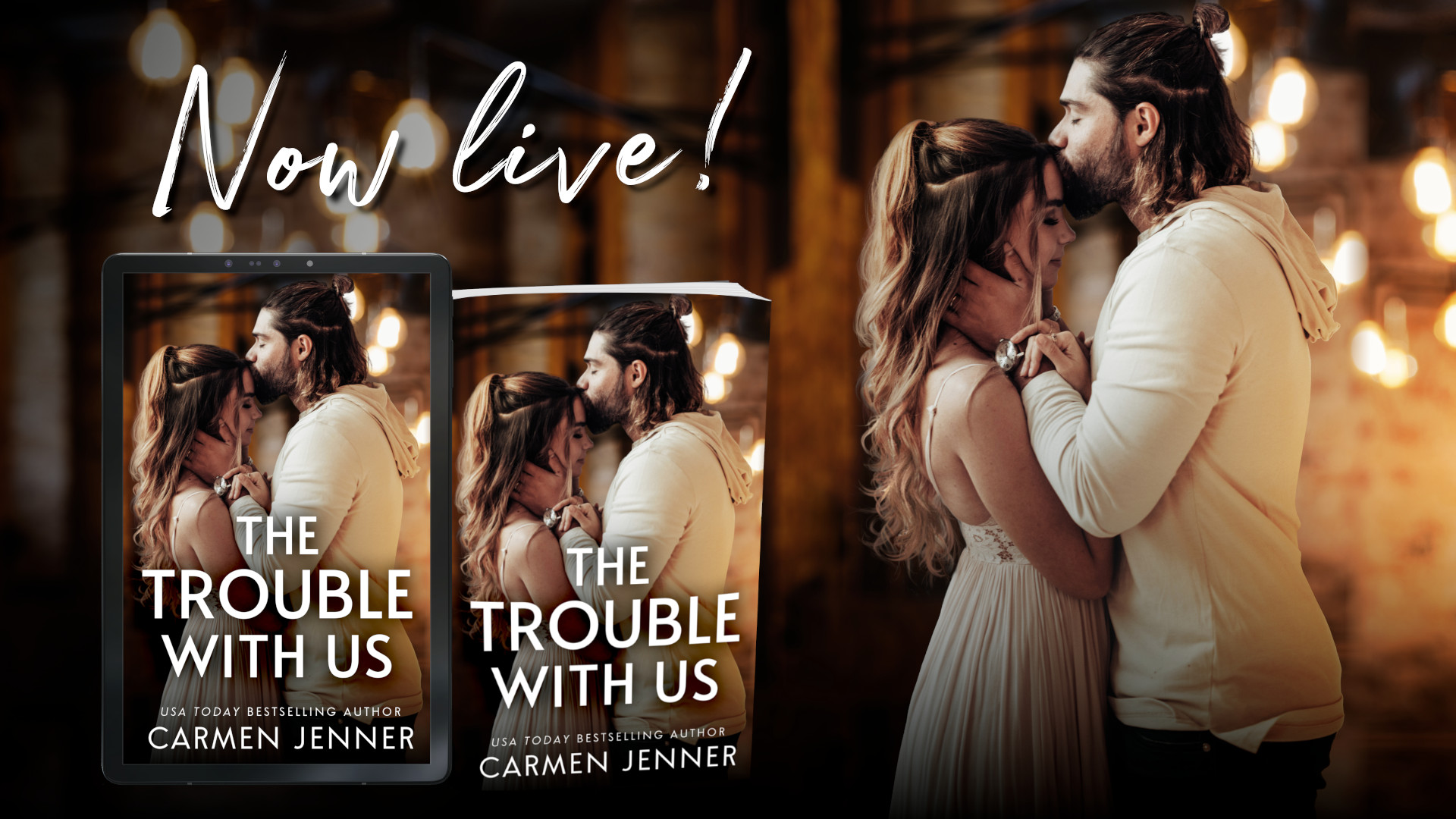 THE TROUBLE WITH US by Carmen Jenner
Release Date: September 27th
Genre/Tropes: Friends-to-Lovers/Marriage-Pact/Contemporary Romance
THE TROUBLE WITH US from USA Today bestselling author Carmen Jenner is NOW LIVE!!
Grab this all-new friends to lovers standalone romance TODAY!!
NOW AVAILABLE! https://books2read.com/TTWU
Add to Goodreads: https://www.goodreads.com/book/show/30271944-the-trouble-with-us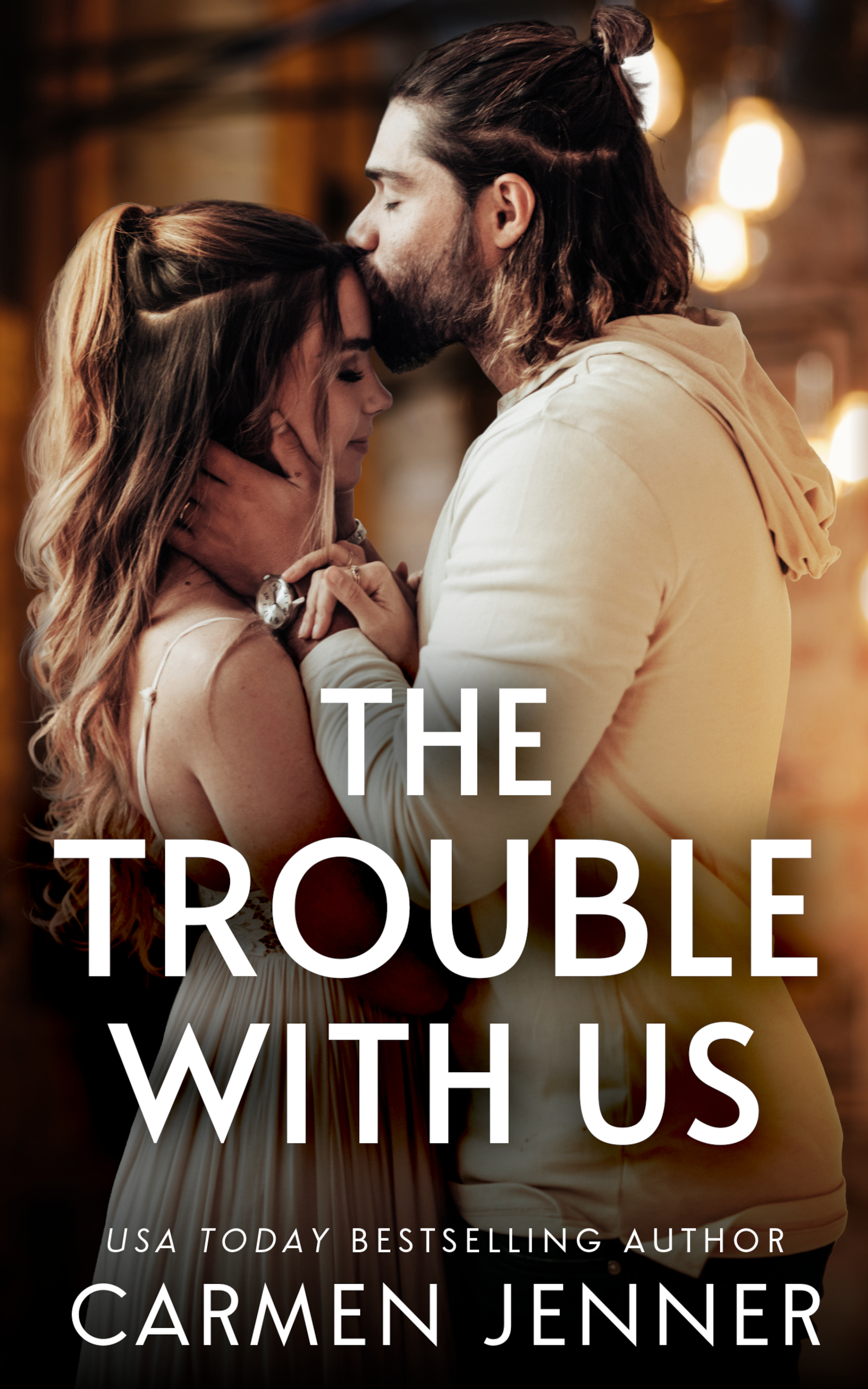 Blurb: USA Today Bestselling Author Carmen Jenner delivers an unforgettable marriage-pact tale of two best friends who just needed a little shove in the right direction. Friends don't fall for their new bestie's boyfriend. Yep. Things got super awkward when I came face to face with the tattoo-covered Viking with a devastating smile and a panty-melting southern accent whom I coerced into being my fake boyfriend only weeks before. How was I supposed to know he was my friend's boyfriend? Friends don't make marriage pacts after they've had too much to drink. I'd been in love with Gabe since the night we met. He just didn't know it. So when he asked me to marry him if we were still single at thirty, how could I possibly say no? Friends don't get one another pregnant. Neither of us ever wanted kids, but when those two little lines appeared on that stick, well … exactly how big does an explosion have to be before it's considered nuclear? Friends don't look at one another the way we do. And that's the trouble with us. Gabe and I have never been just friends.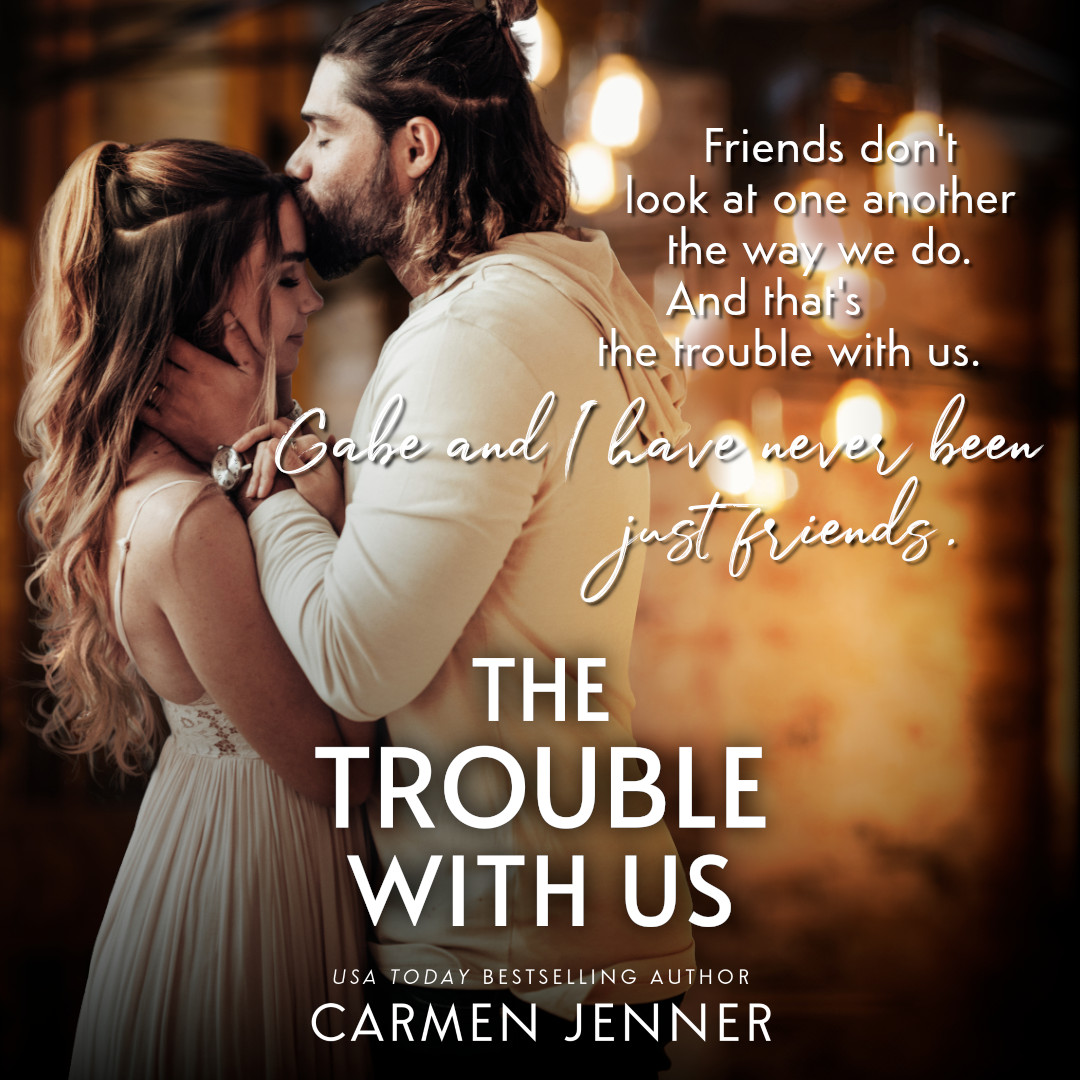 About the Author: Carmen Jenner is a USA Today and international bestselling author. A hardcore red lipstick addict and a romantic at heart, Carmen enjoys books—duh!—long walks through Sephora, tattooed boys, and eyeliner so sharp it could kill a man. She lives in small-town, Australia, where she wrangles her two children, a French Bulldog named Busy, and her very own manchild. Carmen always gives her characters the HEA they deserve, but not before ruining their lives completely first … because what's a happily ever after without a little torture? Connect w/Carmen:
Website → www.carmenjenner.com
Newsletter → https://www.carmenjenner.com/subscribe
TikTok → tiktok.com/@carmenjenner
Reader Group → https://www.facebook.com/groups/TheSugarJunkies
Facebook → www.facebook.com/CarmenJennerAuthor
Bookbub → www.bookbub.com/authors/carmen-jenner
Instagram → www.instagram.com/carmenjennerauthor
Goodreads → www.goodreads.com/author/Carmen_Jenner